If you're lucky enough to build your dream property rather than buy something premade, you're in the unique position of being able to design a home from scratch that will perfectly meet your needs.
It's important to take advantage of this and ask your home builders to include specific features to make your daily life easier and more enjoyable. Here are some of the top things you should consider adding to your blueprints.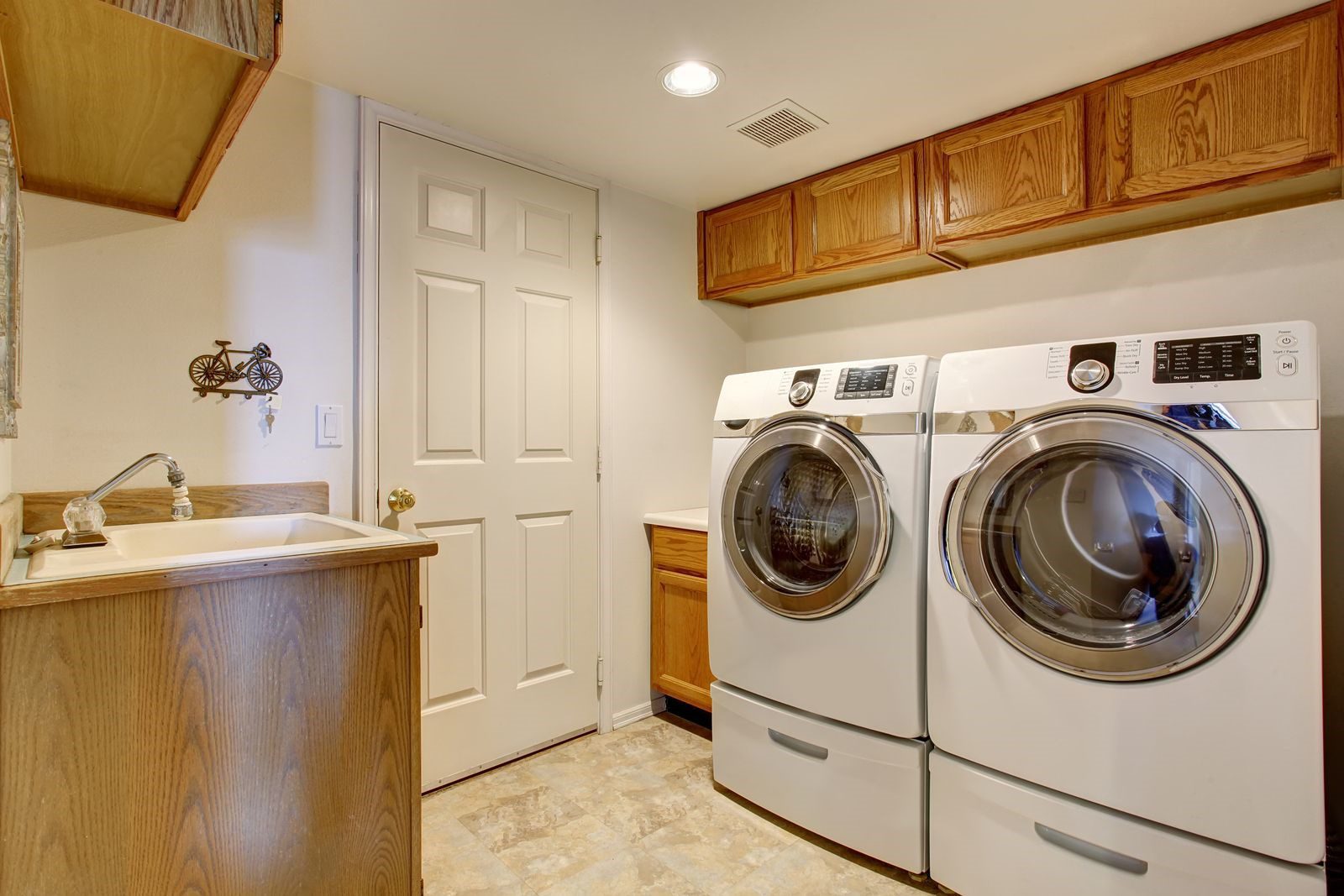 A Laundry Room
Any busy family will know that laundry never ends. Because of this, you may always have the washer on and clothes airing out to dry. Rather than clutter up your living space with appliances and laundry, have a separate utility space dedicated to your clothes.
In fact, 92% of homeowners wish they had a laundry space, so don't pass up your chance to have one built. Such a room doesn't need to be large and can be placed in any useable corner of your home. If it's next to an outside door, it can double as a place to keep muddy shoes and feed your pets too.
Ample Storage Space
You can never have too many places to keep clothing or store unused items. Rather than take up space in your rooms with wardrobes and other bulky furniture items, have built in closets installed during your new home build.
You'll have more than enough space to keep your possessions, and won't have to worry about moving furniture out to clean either.
Plenty of Parking
Keeping your vehicles safe should be a priority, and parking them out on the street won't necessarily keep them covered by insurance in the event of a burglary or accident. Therefore, it's wise to include several parking spaces at the front of your property.
There will always be enough room for your family, and guests can safely park on your driveway when they come to stay too.
A Useable Backyard Space
Rather than keep your backyard as one large lawn, take advantage of the landscaping opportunity and design it to suit your needs. Many homeowners enjoy having a patio space for outdoor dining and gatherings, and a play area for your children will be appreciated too.
If you need a reliable company to help you build the home of your dreams, call to arrange an initial appointment. You may be surprised at the possibilities awaiting you in a new property.
Sources
7 Features That Will Sell Your Home Faster, Kiplinger.com
6 Features Every Home Buyer Should Have On Her Wish List, BusinessInsider.com
https://bacaconstruction.com/wp-content/uploads/2017/06/include-a-laundry-room-in-your-property.jpg
1067
1600
nate
https://bacaconstruction.com/wp-content/uploads/2017/03/Folder-white.png
nate
2017-06-08 10:27:43
2017-06-09 04:36:05
Home Builders Suggest the Top Features You Should Have in a Home