Trusted Home Builders Serving The East Bay Area
The eastern side of San Francisco Bay, consisting of Alameda and Contra Costa counties, is known locally as the East Bay. The East Bay can be loosely divided into two regions, the inner East Bay, which adjoins the Bay shoreline, and the outer East Bay, consisting of inland valleys separated from the inner East Bay by hills and mountains. If you have recently moved to the East Bay Area and are unimpressed with the homes available on the real estate market, you may want to hire home builders to construct a custom home.
L.E.Baca Construction Co. is proud to be one of the most trusted home builders serving the East Bay Area. Our team has helped build countless custom homes in the area for over 30 years, assuring you that our home builders are some of the most skilled and dedicated professionals around. Whether you are looking to build a simple home to raise your family or you are interested in constructing a home with the finest luxuries in the world, we've got you covered.
Not an aspiring homeowner in Palo Alto? Our team is also capable of the following services:
Commercial Projects
Structural Engineering
Facilities Maintenance and Upgrades
Project Management and Consultation
Celebrating our 30th Year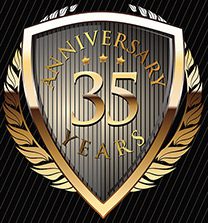 Build Your Dream Home!
No matter what design you may have in mind, you can count on our team of experienced home builders to get the job done and make your dream home a reality. Interested parties may reach us by calling 510-912-0911. You may also send your inquiries through our Contact page.