Trusted Home Builders Serving The South Bay Area
The communities at the southern region of the Bay Area are primarily located in what is known as Silicon Valley, or the Santa Clara Valley. These include the city of San Jose, and surrounding municipalities, including the high-tech hubs of Santa Clara, Milpitas, Cupertino, Mountain View, Sunnyvale as well as many other cities like Saratoga, Campbell, Los Gatos and the exurbs of Morgan Hill and Gilroy.
Some Peninsula and East Bay towns are sometimes recognized as being in the Silicon Valley as well. However, generally, the term "South Bay" refers to Santa Clara County, but the northwest portion of the county (Palo Alto, Mountain View, Los Altos and Los Altos Hills) may be considered part of the peninsula as well.
If the homes for sale in this area don't suit your needs you may want to try looking into the possibility of having a custom home built. We can help you with that.
L.E. Baca Construction Co. is proud to offer design/build and construction services to the fine people of the South Bay Area. Our home builders have over 30 years of experience, assuring you that you will always receive the home building services of the highest quality whenever you choose us.
Our home builders are also highly skilled in other fields of construction. If you have recently purchased commercial property that is a bit of a "fixer-upper", we are more than capable of helping you with your commercial renovations. This way, you can create a vibrant, inviting, and safe location for both your employees and your customers.
Celebrating our 30th Year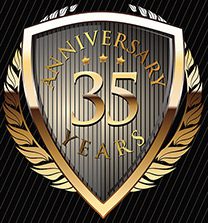 We're Here to Help!
Unsure of what you need from us or how to address the finer details of your project? No problem! We are more than happy to assist you every step of the way. From initial designs to actual construction, you can always count on our home builders.
To schedule a consultation, please call our office at 510-912-0911. You may also send us a message through our Contact page. We look forward to hearing from you.