Our Home Builders Serve The North Bay Area
The region that spans north of the Golden Gate Bridge and San Pablo Bay is known locally as the North Bay. This area encompasses Marin County, Sonoma County, Napa County and extends eastward into Solano County. The North Bay is relatively rural compared to the remainder of the Bay Area, with many areas of undeveloped open space, farmland and vineyards. However, not all home buyers may be interested in the homes for sale that are readily available in this area. In such cases, you may be interested in building your own custom home.
L.E. Baca Construction Co. is one of the most trusted custom home builders serving the North Bay Area. For over 30 years, we have helped numerous homeowners create the perfect home in Lafayette, allowing them to fully enjoy everything that this beautiful city has to offer.
Aside from custom homes, our home builders are also capable of handling the following:
Commercial Projects
Structural Engineering
Facilities Maintenance and Upgrades
Project Management and Consultation
Celebrating our 30th Year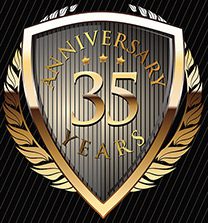 If you are looking for home builders you can trust in Lafayette, CA, know that you can always count on L.E. Baca Construction Co. to get the job done on-time and within budget every time. We look forward to helping you build your dream home.
How May We Help You?
Interested in learning more about how our home builders can help you? Call us at 510-912-0911 and we'd be happy to schedule a consultation with you. You may also send your inquiries though our Contact page.